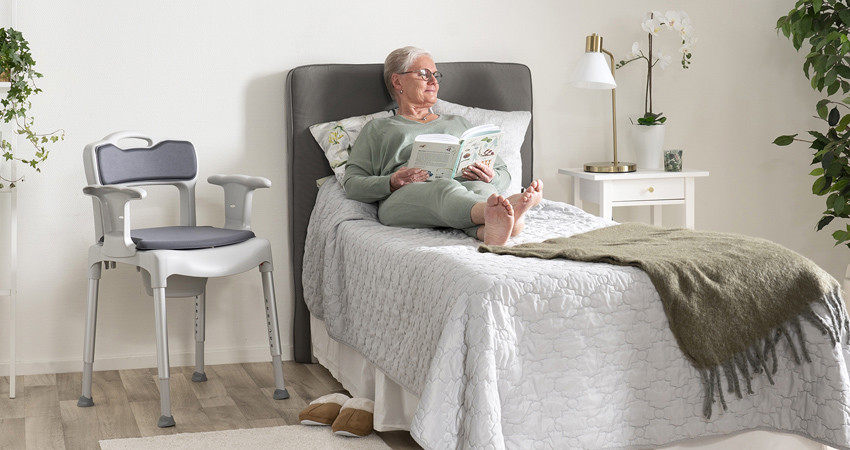 Increased maximum user weight
New user weights for Swift Commode and Freestanding
We are happy to announce new maximum user weights for Swift Commode and Swift Freestanding toilet seat raiser. The new user weight is 160 kg, an increase by 30 kg. In combination with their stable construction and generous seats, this makes both chairs even better suited for larger users.
The number of larger users is increasing, and that trend is projected to continue in the future. We are therefore especially pleased to see these popular products that originated in 2006, updated for tomorrow's needs.
Both chairs have been thoroughly tested in accordance with European and international standards and come with a 5-year warranty.
Swift Commode
A smart toilet chair with three-in-one functionality
Swift Commode is a versatile product that can be used as a commode, shower chair or toilet seat raiser. It is excellent for people who need access to a toilet near the bed, since it provides functionality combined with a discreet design for the bedroom.
Go to product page
Swift Freestanding toilet seat raiser
Flexible, sturdy and easy to handle
Swift Freestanding is the perfect choice when you want a raised toilet seat easily and quickly. By simply setting it to the preferred height and placing it over the toilet, you have a seat height adapted to your needs and sturdy armrests that facilitate standing up and sitting down.
Go to product page