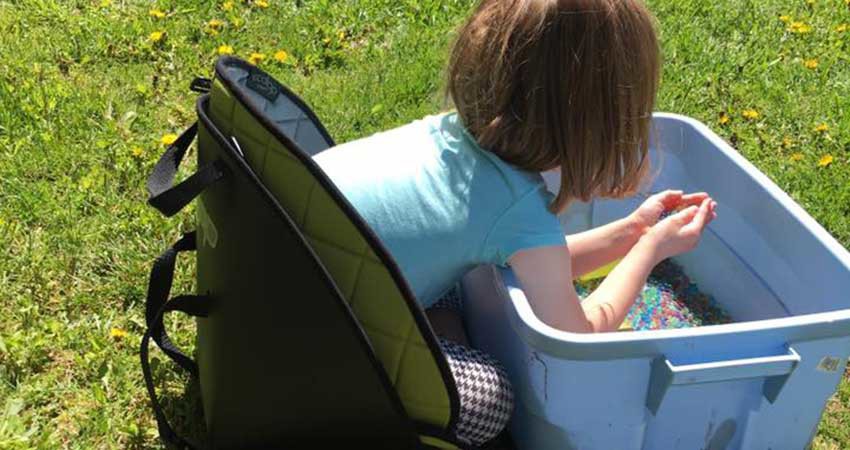 R82 Scallop gives excellent floor time with good stability
Read how the Scallop allows Teagan to participate in everyday events in school and at home.
"I am Loving it for her! Typically if Teagan floor sits it is in the 'W' position which is awful for her already dysfunctional joints! She would not have the stamina or stability to floor sit for any length of time before this position or just laying down and head propping! This chair will provide her that stability and offer her joint protection!"
"She has a large amount of involuntary movements between her Autistic Stimming and Dyskinetic movements and I love the way she can do them all freely while not worrying about her hitting her limbs off of hard equipment frames typical to SN seating!
Excited to try it out and about with Teagan too with how compact and light it is!"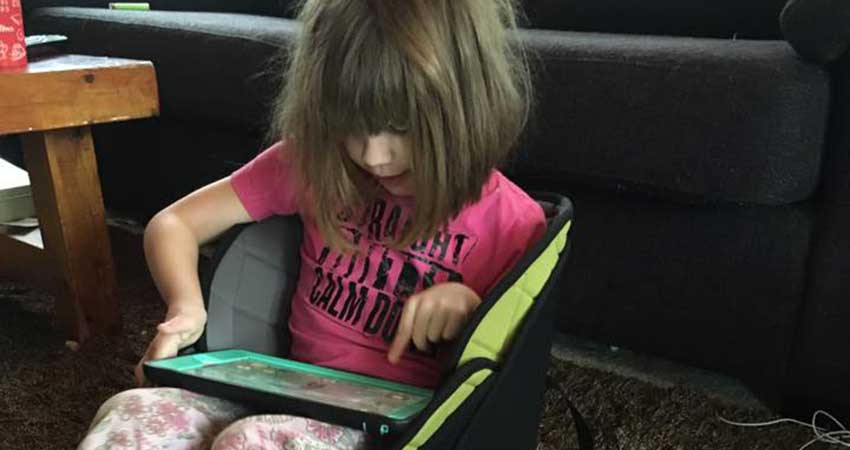 "My other favourite thing is that typically for floor time at school, Teagan would be in either a Cube chair, her wheelchair or activity chair, none of which actually sit flush to the floor to actually be at her peers level, which is important to us for inclusion, I love that it is so discreet, On the floor to allow for Full participation!"

Ashley, Teagan's mother
R82 Scallop
The Scallop is designed to aid in floor sitting and to add extra support whilst sitting on a chair.
Go to product page
Please note
A case story is used to show an individual product solution and the experiences related to its use.
The configuration and use of the product, including its accessories is determined based on the preferences of the user, their healthcare professionals, the environment, constraints and local market-specific preferences. The case story is only a supplement to the product's manual/assembly instructions and does not in any way replace these instructions. Products, sizes, configurations, accessories shown might not be available on all markets. Please contact your local sales organization for updated information on availability in your country.