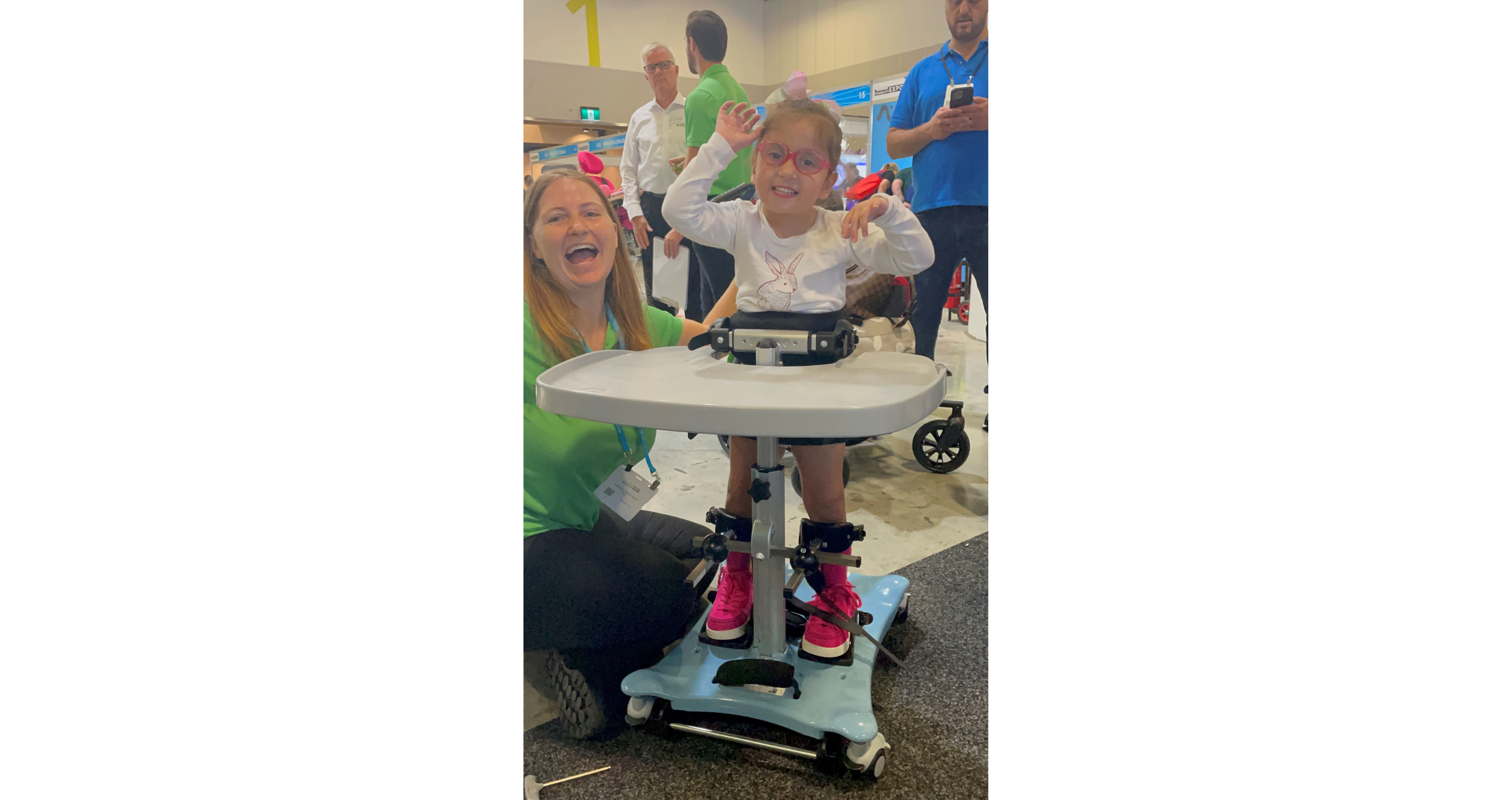 We loved seeing you all at the Sources Kids Expo in Sydney!
Etac had so much fun at the Source Kids Expo on the weekend! It was so great to meet so many of you and finally be able to meet in person.
Source Kids Expo Recap
The Source Kids Expo was a place of inclusion, acceptance, fun and connection, and that culture was promoted by our Product Specialists. We were lucky enough to have our whole team there from NSW, VIC and QLD to welcome you all to the Etac stall and provide product information and trials on the stand with our equipment!

Their passion towards paediatric care and ensuring every child, parent, carer, and allied health worker who interacted with them with left our stall informed and happy. We would like to thank them for their hard work in showcasing our assistive devices and even trialling some children.

Meet Therese in our R82 Meerkat
Therese trailed our R82 Meerkat with Felicity and it was a great success! Did you know that regular balance training in standing makes a big difference for children with motor developmental delay?

With our standing support R82 Meerkat, the child has the opportunity to receive support at the right level, depending on the activity that the child will perform.


It gives the child a reasonable chance to develop and feel the happiness of performing. In everyday life, the child will be able to participate longer in daily activities and live a life on his or her own terms.
R82 Meerkat
The Meerkat is a simple upright standing frame with adjustable support for feet, knees, pelvis and chest.
Go to product page