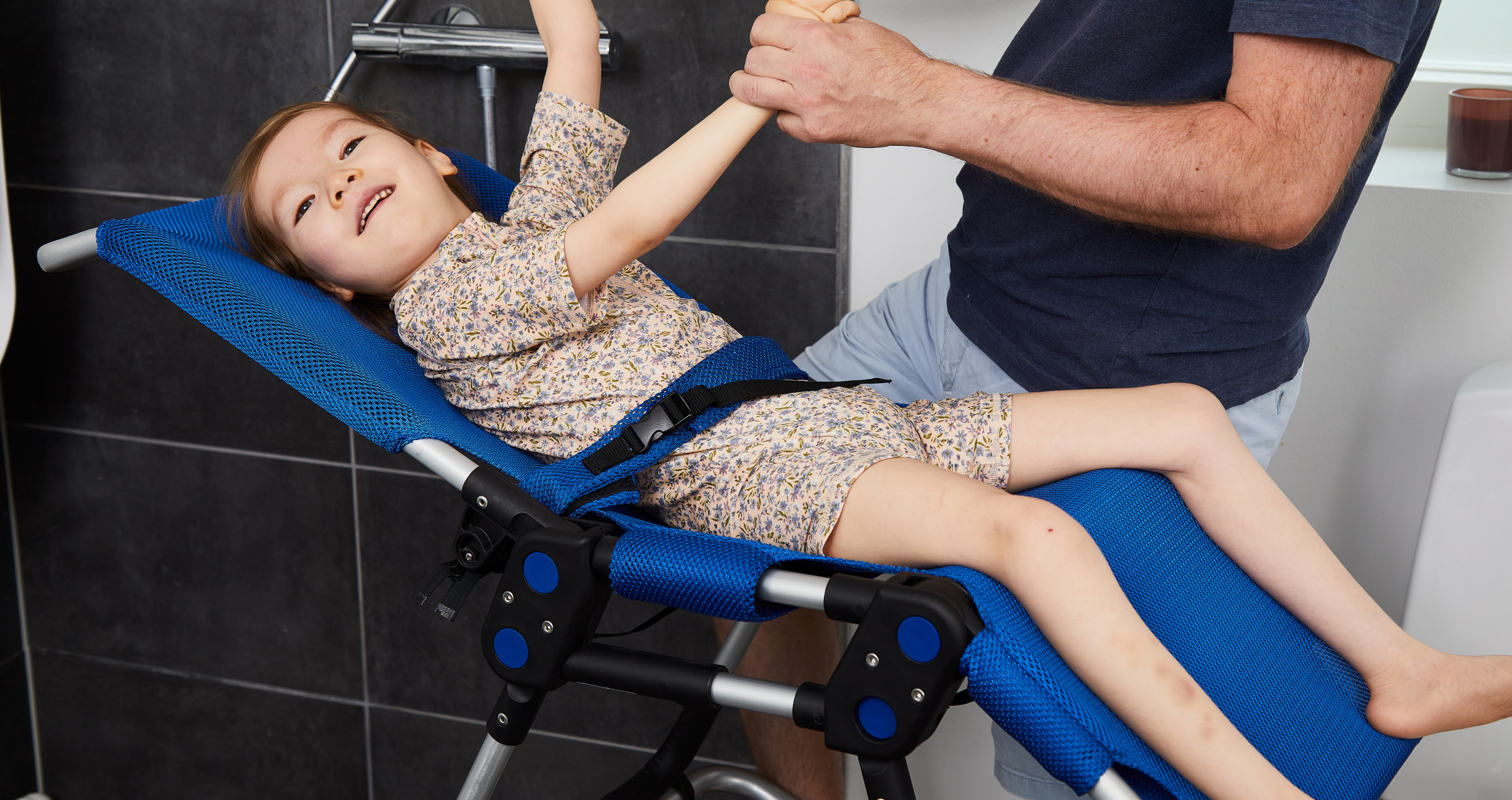 Did you know Etac offers multiple bath seat options?
Did you know that at Etac in Australia we have multiple bath seat equipment options to suit different children and teenagers from our R82 paediatric brand?
Our R82 Pengiun, R82 Flamingo Seat and R82 Manatee are assistive devices that can be used as bath seats which makes bath time easier! It also provides parents and carers with a flexible and supportive option in the bath.

Our Product Specialists are trained and equipped to assist you in finding the best bath seat for you. Through trialling the wide range of options that we have available, Etac is your one stop shop for your child or teen to gain the maximum benefit that a bath seat can offer.
R82 Penguin
The R82 Penguin is one of our bath seat options that can fit in both our R82 Orca bathtub and ordinary bathtubs. It uses suction cups to sit firmly on most smooth surfaces.
With its support for the child's head and trunk, the Penguin enables a comfortable bathing experience for the user. There is also freedom of movement for the arms and legs so the child can stay longer in the bath. The Penguin is also adjustable with the abduction block to easily fit the individual child.
This plastic moulded bath chair is designed to provide support in a reclined position within the bath.
R82 Flamingo Seat

The R82 Flamingo can be used as both a toilet and bathing chair. The Flamingo is supportive and adjustable to promote alignment and comfort to ensure the child is safe and can enjoy bathing time.
With suction cups, the Flamingo can be attached to the R82 Orca or any standard bathtub. The head support also provides height and angle adjustable with four different mould shapes to suit all individual needs. The seat can be tilted and the back can be angled as an additional customisation for the user.
The Flamingo is easy to clean and facilitates personal hygiene. It is available in 4 sizes and suitable for children and teenagers as a bath seat option.
R82 Manatee
The R82 Manatee is designed to make bathing as easy as possible for both the user and caregiver. This bathing chair can place the user in a siting or supine position. The seat depth adjustability also allows the Manatee to "grow" with the child and can be used for many years as a result.
With a lightweight chair that can be easily folded for storage or transportation, the Manatee is an excellent option for bathing. The adjustments and accessories are also logically positioned, meaning the caregiver has better usage conditions.
The Manatee is a bathing chair suitable for children from the age of 1 year.
R82 Flamingo
The Flamingo is a toilet/bathing chair available in 4 sizes and suitable for children and youngsters.
Go to product page
R82 Manatee
The Manatee is constructed to provide both the user and caregiver with a good bathing experience.
Go to product page