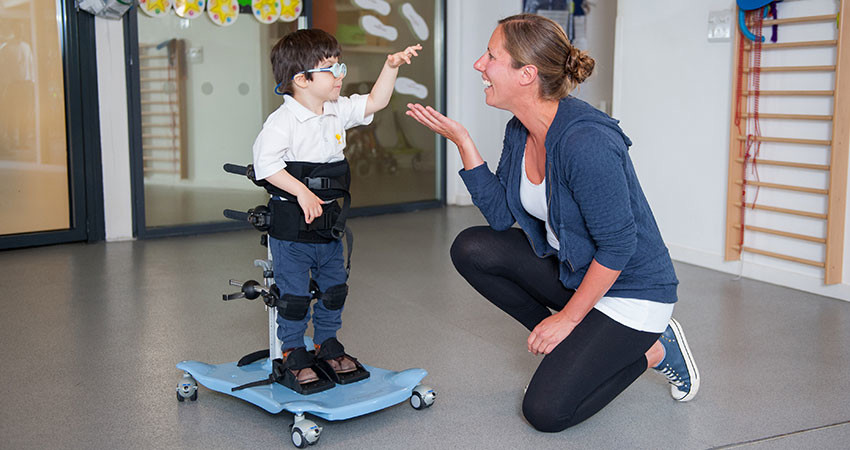 R82 Meerkat
Standing made easy and fun with the R82 Meerkat.
Explore our new and innovative standing frame
The Meerkat is a simple modular standing frame with a free choice of positioning in anterior or posterior. The Meerkat is available in three sizes and suitable for children and youngsters.
The rocker (accessory) provides new and unique possibilities for the child to create and react to movement, allowing them to improve trunk control and reduce sedentary time. The rocker is easy to mount under the base plate, even when the child is standing in the Meerkat frame. It enables the child to move forward/backwards in a rocking motion and encourages the child to be active in the standing position.
R82 Meerkat
The Meerkat is a simple upright standing frame with adjustable support for feet, knees, pelvis and chest.
Go to product page