Molift Quattro
The temporary lift solution with excellent stability
A freestanding traverse gantry
Molift Quattro is a freestanding lifting unit that offers a four-post Traverse System, which is the best alternative when the lifting need is temporary or when the facility is not built for fixed installations. The gantry is easy to install without the need to mount additional fixtures on the wall or ceiling. It is ideally suited for temporary lifting applications in nursing or private homes.
Solves most overhead lifting situations
The traverse has a lightweight aluminum frame and four-steel posts that provide excellent stability and cover the surface of the lifting requirement. Molift Quattro solves most overhead lifting situations together with the Molift Air or Molift Nomad lift motor and a sling. With a lifting capacity of max 300 kg, it is ideal for lifting and transferring a person from/to bed, floor, chair, wheelchair, toilet, etc.
Two options
Molift Quattro can be delivered in two sizes: 3x3 meters and 4x4 meters. The length of the posts' are fixed, and the height is 2.46 m. Molift Air or Molift Nomad with trolleys are ordered separately.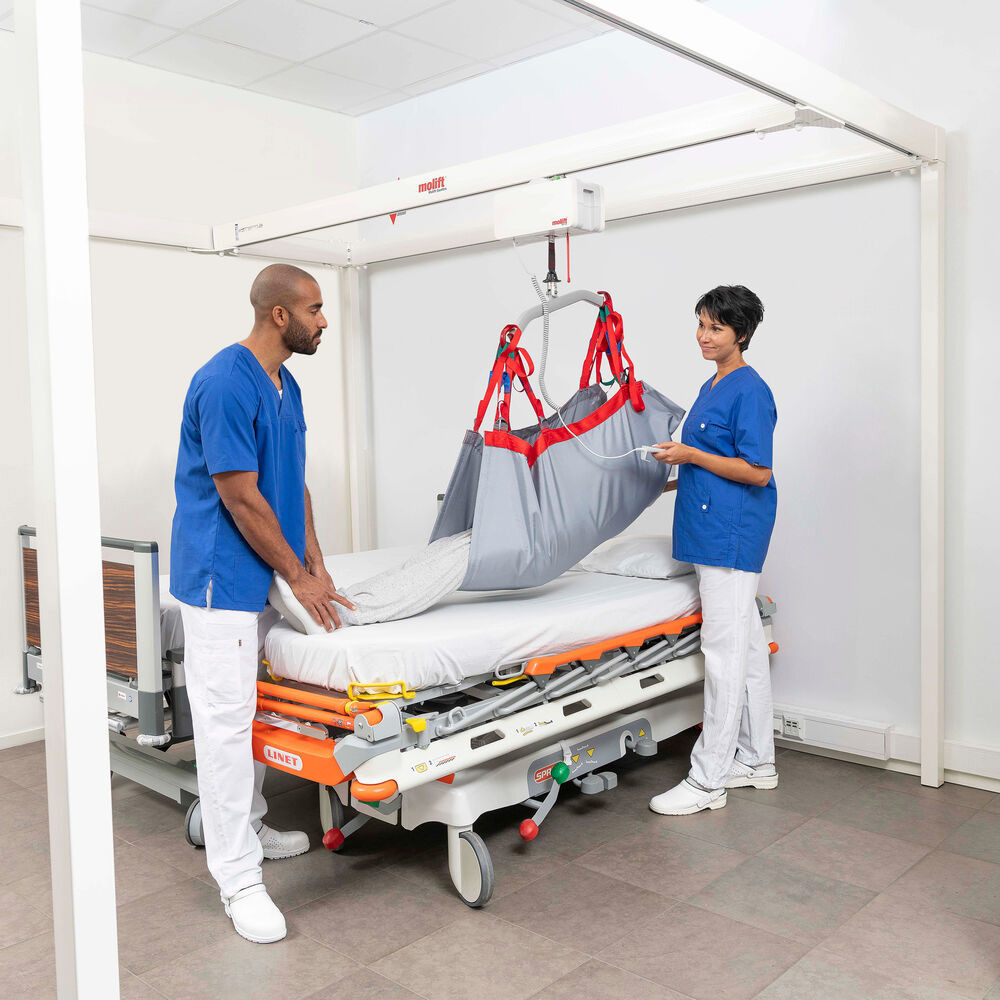 Supreme stability and maneuverability
Molift Quattro is a gantry system which has supreme stability and provides access in all lifting situations.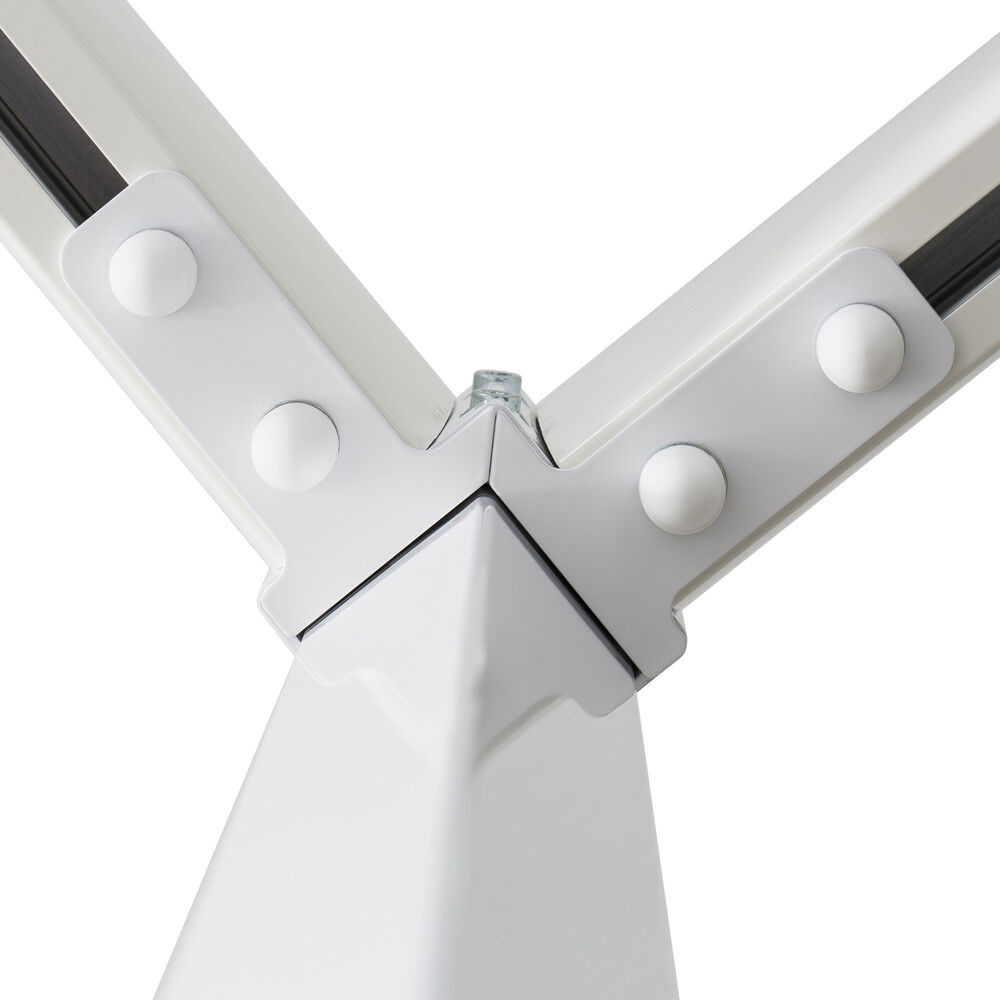 Easy to install
Molift Quattro is designed to be installed in a short time by one or (preferably) two persons.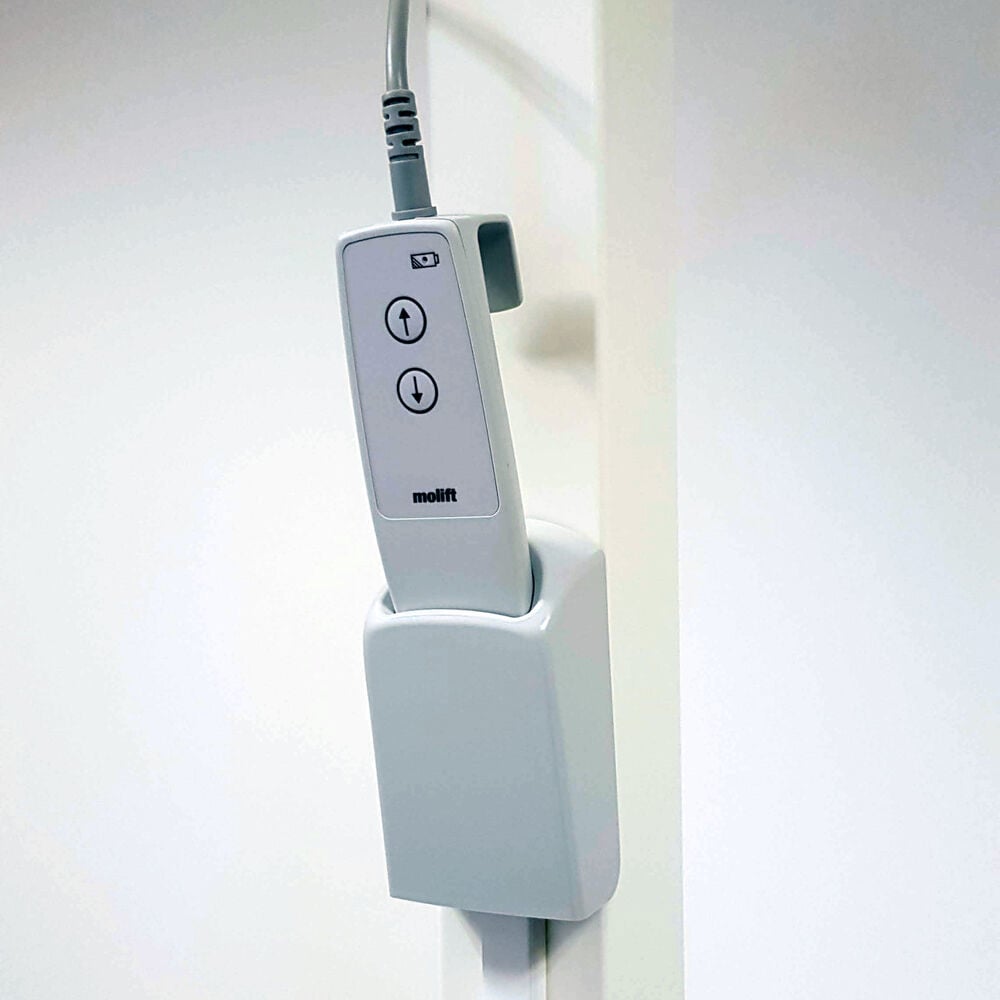 Easy to charge
The hoist motor can easily be charged through the hand control or through the in-rail charging option
Specifications common for all sizes
Expected Lifetime
10 years
Material
Anodized aluminum, Plastic
External height with adjustable feet (inch)
90
Safe Working Load SWL (lbs)
660
Height (inch)
92
| | Item number | Depth (inch) | Rail length (inch) | Weight (lbs) | Width (inch) |
| --- | --- | --- | --- | --- | --- |
| Molift Quattro 3 | 1600030 | 124 | 118 | 245 | 124 |
| Molift Quattro 4 | 1600035 | 164 | 158 | 291 | 164 |
Documents
Download of user manuals are intended for expedient purpose only. The products in reference may be subject to change without prior notice and reader's discretion is advised to ensure coherence with product version and article number as well as the appropriate translation.