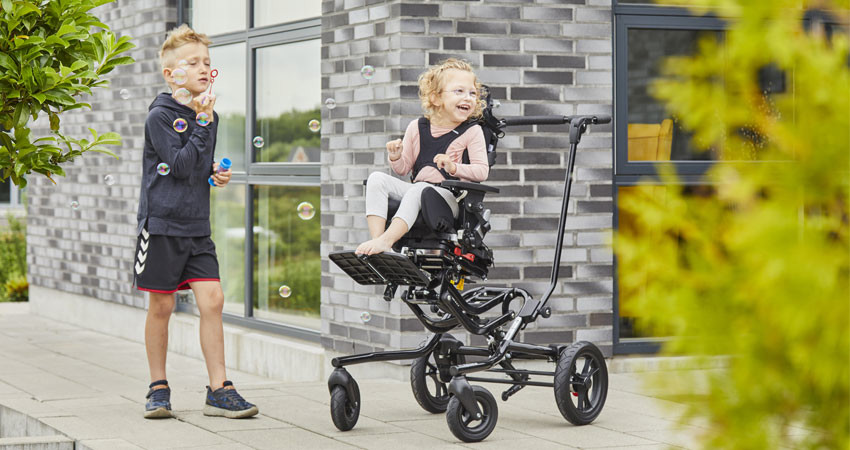 R82 High-low:xo
The High-low:xo is an indoor or outdoor frame for a seating system with user friendly height adjustment from floor to table height.
Introducing the High-low:xo
The height adjustment is probably the single most important feature of the High-low:xo. It allows the user to be positioned close to the floor or at table height and enables them to be at eye-level with their peers or to join in at the dinner table with their family.
The High-low:xo offers an adjustable seat height by use of either a gas spring, a powered actuator or hydraulic system. The three different systems provide similar overall clinical benefits for the user and their caregivers. However, small, but important differences in the way they are operated, have a significant impact on the clinical decision made, when choosing between the three options. The difference in the way they are operated, the speed and quality of the movement the provide, the weight they can move, and the maintenance needed.
Learn more about the High-low:xo by visiting the product page below.
The High-low:xo frame is user friendly height adjustable frame that goes from floor to table height. The frame is available with either gas, power or hydraulic height adjustment.
Go to product page