Molift Stretcher
Flexible scoop stretcher ideal for horizontal hoisting situations.
Flexible and easy to use
Molift Stretcher is a flexible scoop stretcher for hospitals and institutions. It is designed for horizontal transfers and when sling hoisting is considered inappropriate due to medical condition. It is an optimal solution for transfer of clients who are comatose or sedated, as well as clients with suspected spinal injuries and/or multiple fractures.
Ideal for emergency care
In combination with Molift large 4-point suspension, it is ideal for emergency care needs, when time is decisive and the patient has limited mobility. Molift Stretcher can be divided in two parts in length and is therefore easy to place under the client.
Molift Stretcher has five handles along each side, which provides a manual hoisting alternative from the floor and allows horizontal and lateral transfer between beds and surfaces.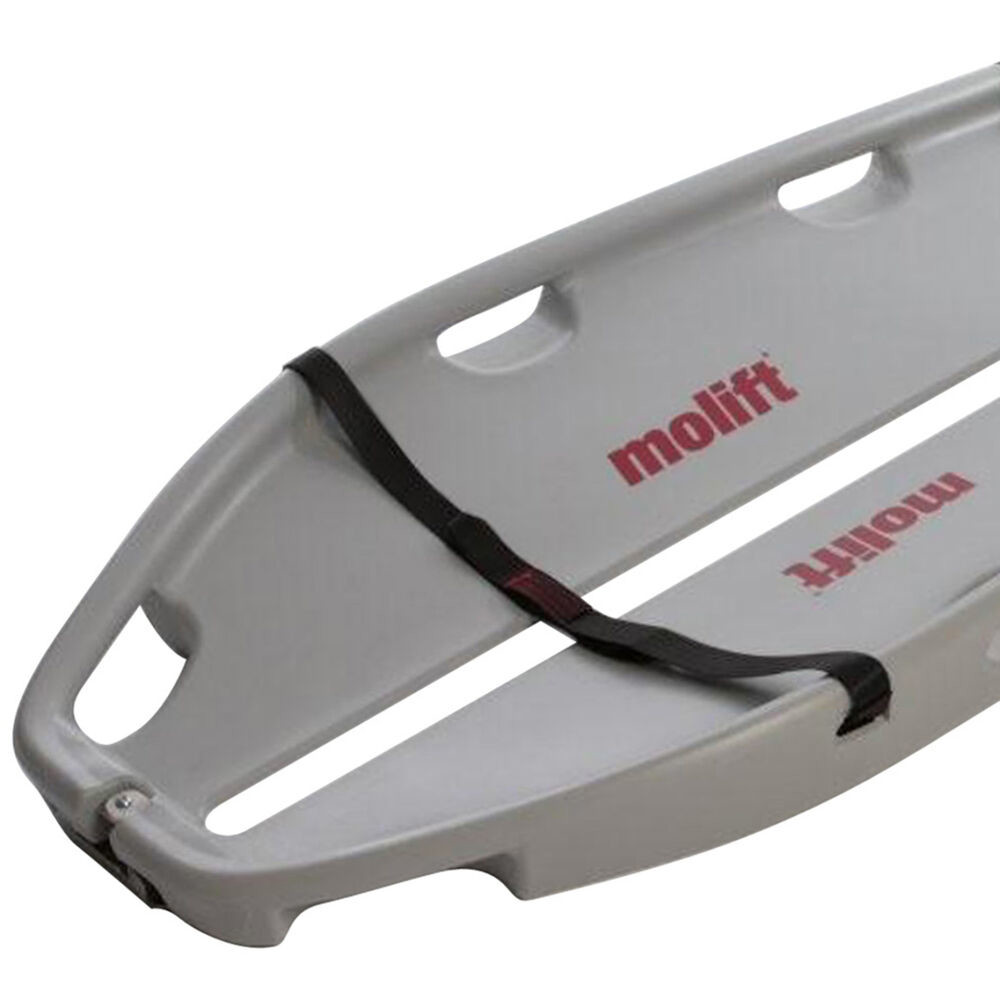 Unique patented design
The scoop design makes moving the client safe and efficient all the way; from admittance to the emergency ward, to X-ray, CT, MRI and surgery table.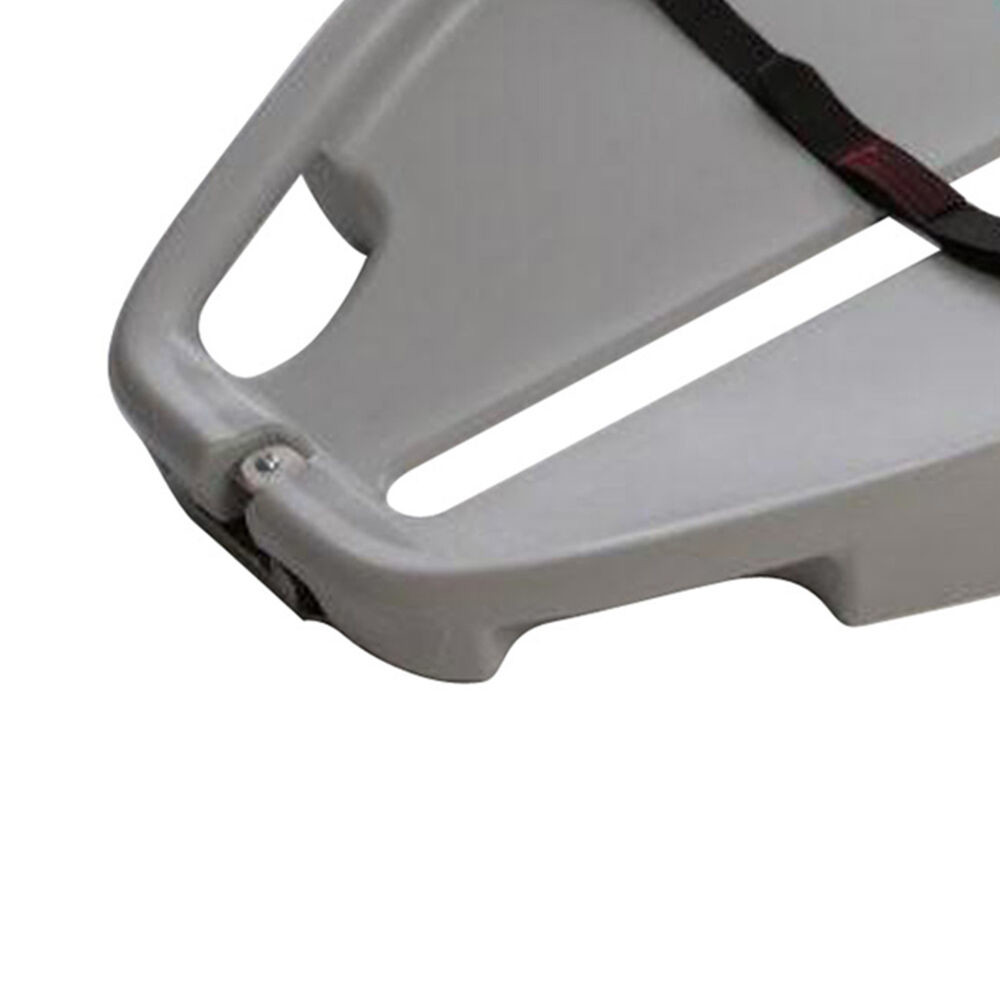 Easy to open and lock
The specially designed locking system, is easily opened when unloaded and safely locked when loaded.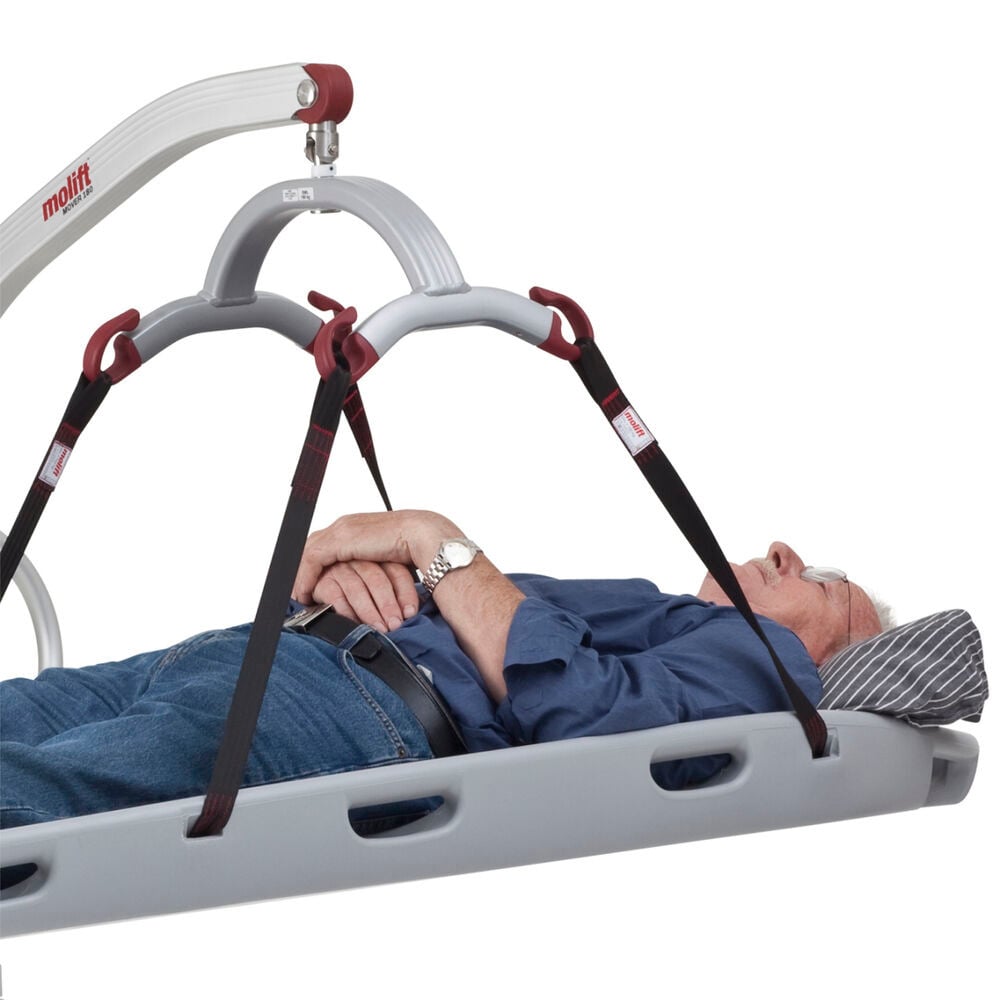 Low total weight
Molift Stretcher has a total weight of only 14,5kg (32lbs) and is very easy to carry.
Many possible uses
Molift Stretcher is designed to give as little shadow as possible and is compatible with X-ray, CT as well as MRI scanners.
| | Item number | Height (mm) | Length (mm) | Material | Maximum user weight (kg) | Weight (kg) | Width (mm) |
| --- | --- | --- | --- | --- | --- | --- | --- |
| Molift Stretcher MRI | 2150108 | 126 | 1980 | Plastic composite body Stainless <br/>steel locks | 300 | 14,5 | 630 |
Documents
Download of user manuals are intended for expedient purpose only. The products in reference may be subject to change without prior notice and reader's discretion is advised to ensure coherence with product version and article number as well as the appropriate translation.