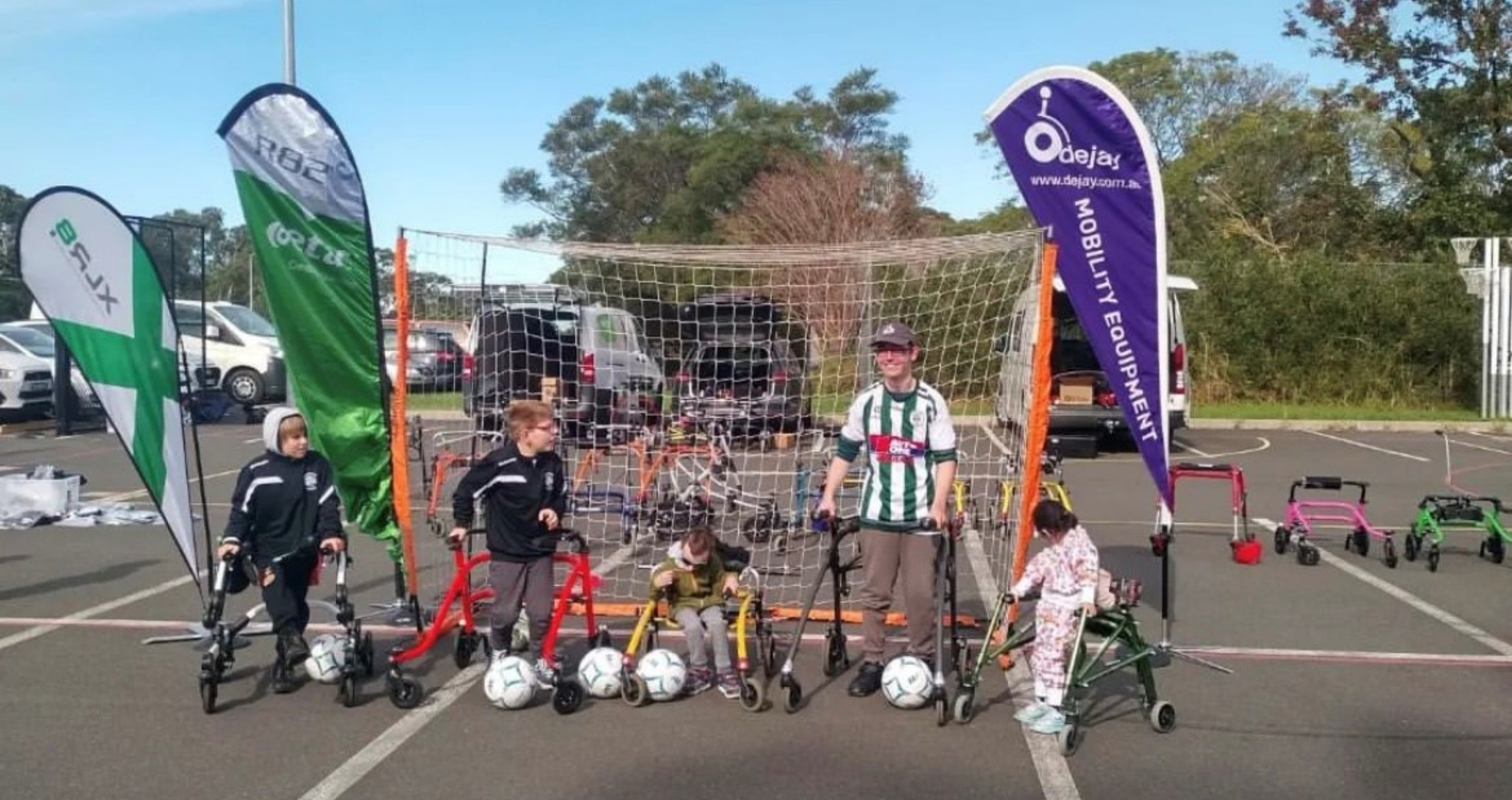 What a successful day playing Frame Football!
On Saturday the 7th of May, Etac supplied our R82 Crocodiles to the Northern Suburbs Football Association to play frame football! It was a great day and everyone had a lot of fun.
So much FUN!
Lots of children love being outside and playing sport with their friends and it is important that children living with disabilities do not miss out. Those parents, carers and therapists who watched the frame football on Saturday loved being able to witness the children dribbling, shooting and tackling. The smiles on the players faces at the end of the session showed how much they all loved it.
Frame football allows people with a disability to use walking aids to assist their mobility and support them while they play soccer! Etac are giving young players the opportunity to participate through the use of our R82 Crocodile.

Thank you to Northern Suburbs Football Association for assisting in organising this and we hope to do it again very soon!
Learn more about our R82 Crocodile...
The Crocodile is a walking aid for disabled children, teenagers and young adults, who need supplementary assistance with their daily walking. It encourages a child to move and become more independent, as well as increasing their participation and engagement.
The Crocodile helps the child into a more upright posture. When placed behind the child, the walker allows freedom of movement and facilitates walking in the upright position. The adjustable handles can be individually adapted to a position conveniently close to the child's body providing maximum support and stability.
The Crocodile is light, easy to dismantle and safe and easy to use. Crocodile can be used just as effectively by a child who needs little support or by a child needing a fully supported upright gait trainer with all the accessories added.
R82 Crocodile
The Crocodile is a walking aid for children and youngsters with disabilities, who need supplementary assistance with their daily walking.
Go to product page