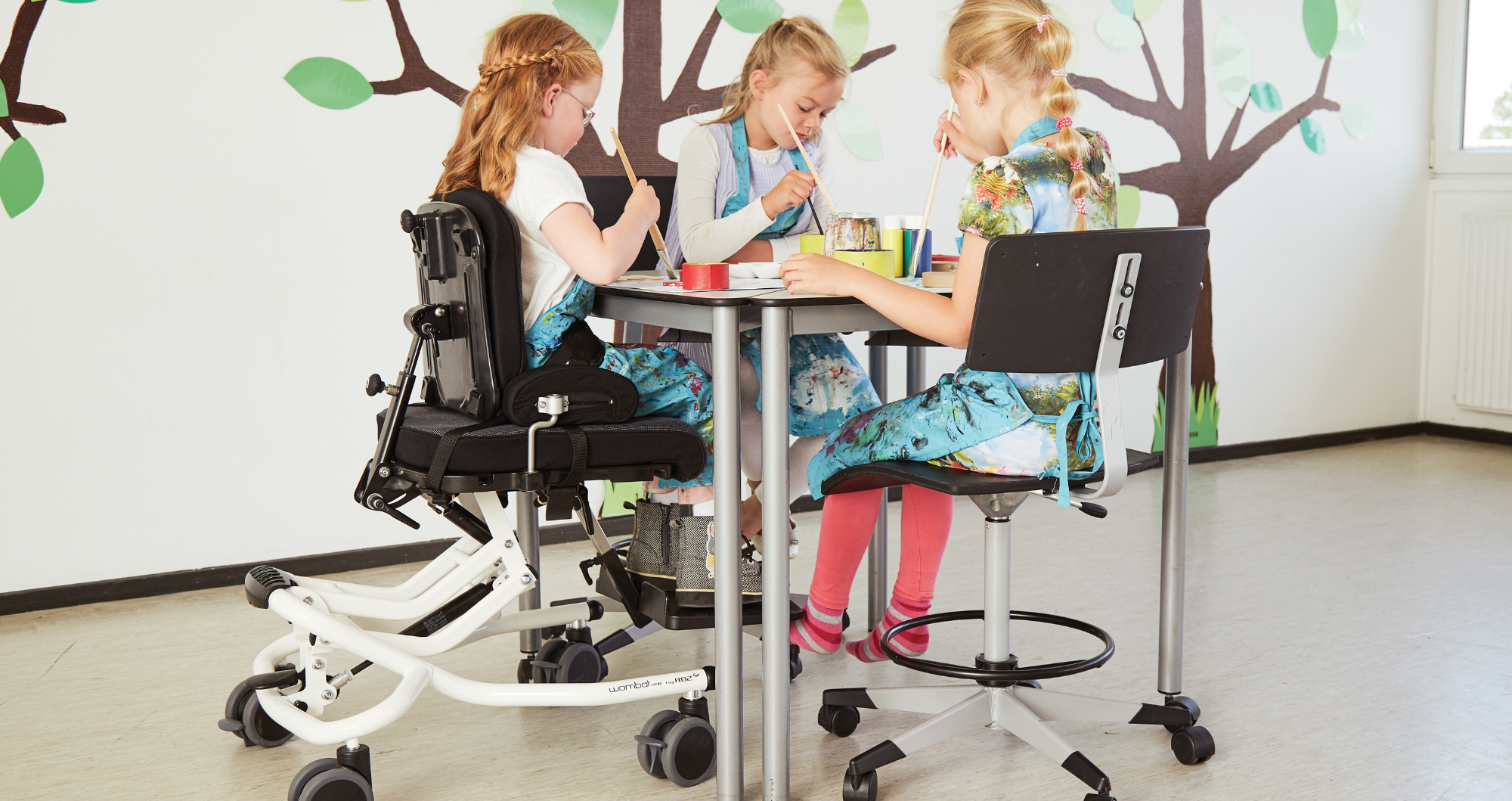 The R82 Wombat Living is not just about sitting...
Meet Caroline, someone who refuses to be limited by her disability. Caroline is an enthusiastic and happy girl who was born with Spina Bifida. She uses braces daily in order to improve walking and to prevent deformities.
Have fun like Caroline!
The Wombat Living ensures Caroline, someone who loves her social events, never has to miss out and can still attend her music lessons and play with her friends whenever she has the opportunity to do so. The height adjustable feature of this R82 activity chair makes everyday life much easier for Caroline as she can enter and organise herself in the chair.
The hip belt ensures that Caroline is in the correct sitting posture with her back all the way into the seat. The comfortable cushions ensure that she is seated comfortably and prevents any deformities.