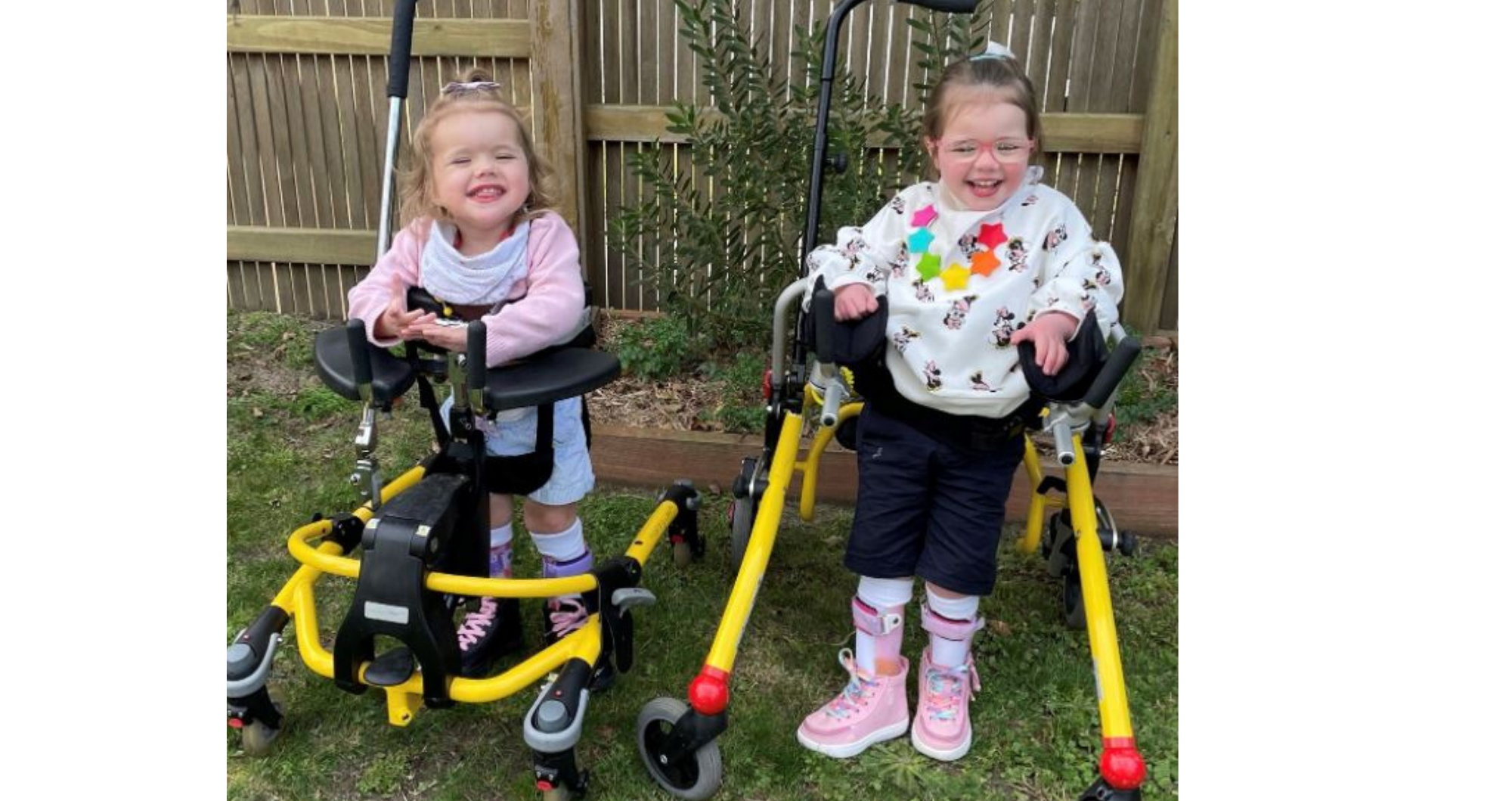 Stepping for Cerebral Palsy with STEPtember!
September is no more and has been replaced by STEPtember! For the month of September, people across Australia are joining together to walk 10 000 steps per day to raise money to change the lives of people with cerebral palsy.
Why Cerebral Palsy?
Cerebral palsy affects a person's ability to move and maintain balance and posture. As it is a motor disability with symptoms of muscle weakness it may be difficult for the person to walk. They may have to use equipment aids to walk or not be able to walk at all.
Emily and Olivia are doing Steptemberls for Cerebral Palsy!
Emily and Olivia are two of the 130 000 participants in STEPtember and are using our Etac aids to help them reach their 10 000 steps! The sisters both have cerebral palsy and are wanting you to help them raise awareness of this issue!
Emily is using our R82 Crocodile walker which is great as a minimal-support basic posterior gait trainer, or as a fully supported upright gait trainer. Olivia is using our R82 Mustang which is recommended for children with cerebral palsy. It provides excellent upper body support and is an anterior and posterior gait trainer.