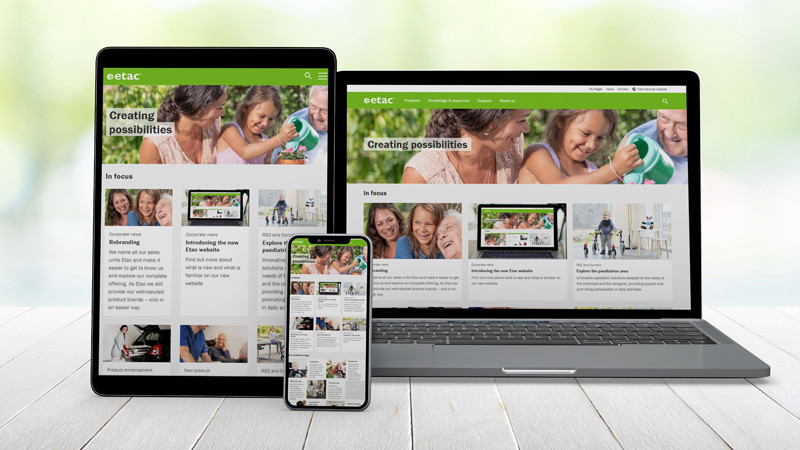 Welcome to our new website
We are very excited to welcome you to our new website that reflects our corporate rebranding from R82 to Etac and that makes it easier and faster to navigate and access comprehensive information about our company, brands and products.
As Etac we still provide our highly reputable paediatric product brands R82 and Convaid. But with our new website, we also make it possible for you to get to know Etac's other product categories and brands, and help you find our local partners for them.
"Our new website is an important milestone in our rebranding and besides reflecting our new name and visuals, it also offers enhanced functionality, a sleek and responsive modern design, together with easy navigation. I'm happy to welcome you all to our new website"
Andrew McDonald
Managing Director, Australia