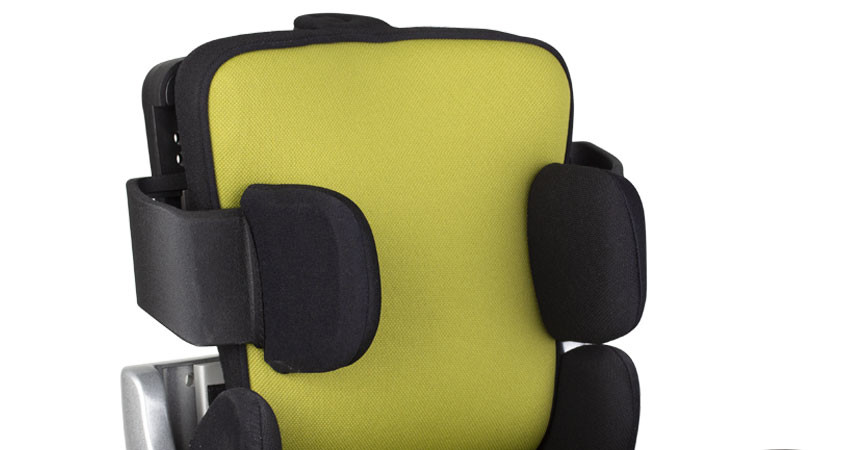 Side support type 0 for R82 x:panda
The x:panda seats can already be fitted with six different kinds of fixed side supports – here comes the seventh option.

We now launch type 0 which combines the deep curve around the cushion with that of a very small pad.

Side supports type 0 is suitable for x:panda, especially size 1 and are available for order now.
Article no: 8910301-0
Dimensions: W: 9 cm x H: 10 cm
R82 - x:panda
The x:panda is a multi-adjustable dynamic seat, developed to establish an ideal seating position for children and youngsters living with a disability.
Go to product page