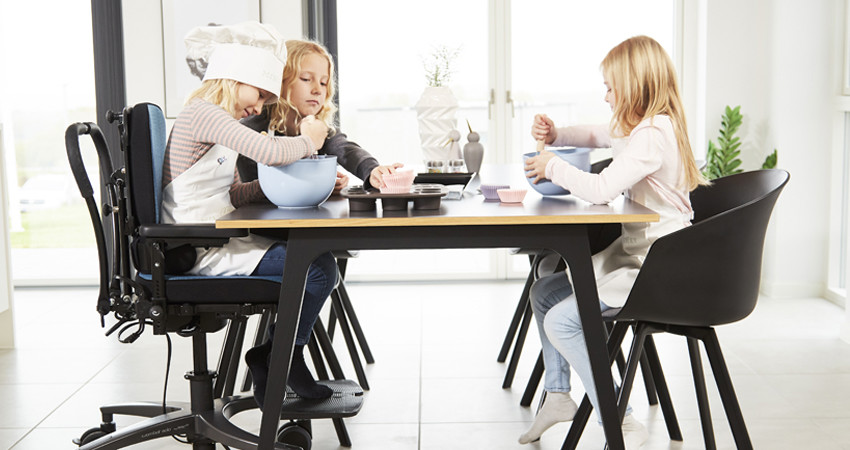 Swing-away arm rest for R82 Wombat Living and R82 Wombat Solo
New arm rests providing additional functionality and user independence
New arm rests are now available for the Wombat Living and Wombat Solo activity chair providing additional functionality and user independence.

By pulling a knob the arm rest can be swung away which makes transfer in and out of the chair easier.
This also makes it possible to position the chair right up against a desk or table.
Both the individually chosen height setting and angling of the arm rest are maintained and restored when the arm rests are swung back into position.

A kit is also available to make it possible to retrofit the swing-away joint on existing arm rests.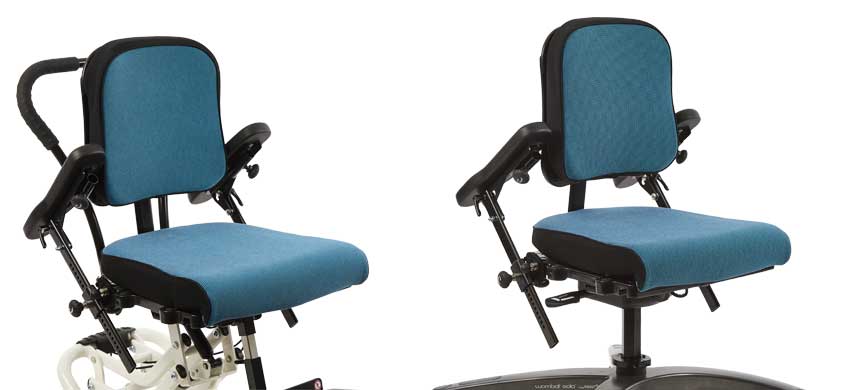 R82 Wombat Solo
Wombat Solo is an elegant simple activity chair suitable for both young children and teenagers. It has built-in growth making it a chair for life.
Go to product page
R82 Wombat Living
The Wombat Living is a cool activity chair for all children, from toddlers to teenagers. The fresh look with modern colours makes it suitable for use in any indoor environment
Go to product page