Etac Aktiv reacher with power grip and hook
This Etac Aktiv reacher has a forearm support and is suitable for persons with weak hands and very limited lifting ability.
The jaws are turnable as on the other Aktiv reachers, but in addition equipped with hooks to enable pushing and pulling items. The handle is designed to maximise the strength of the hand and provides an effective grip. The jaws are coated with hardwearing rubber and have a magnet to pick up small metallic items.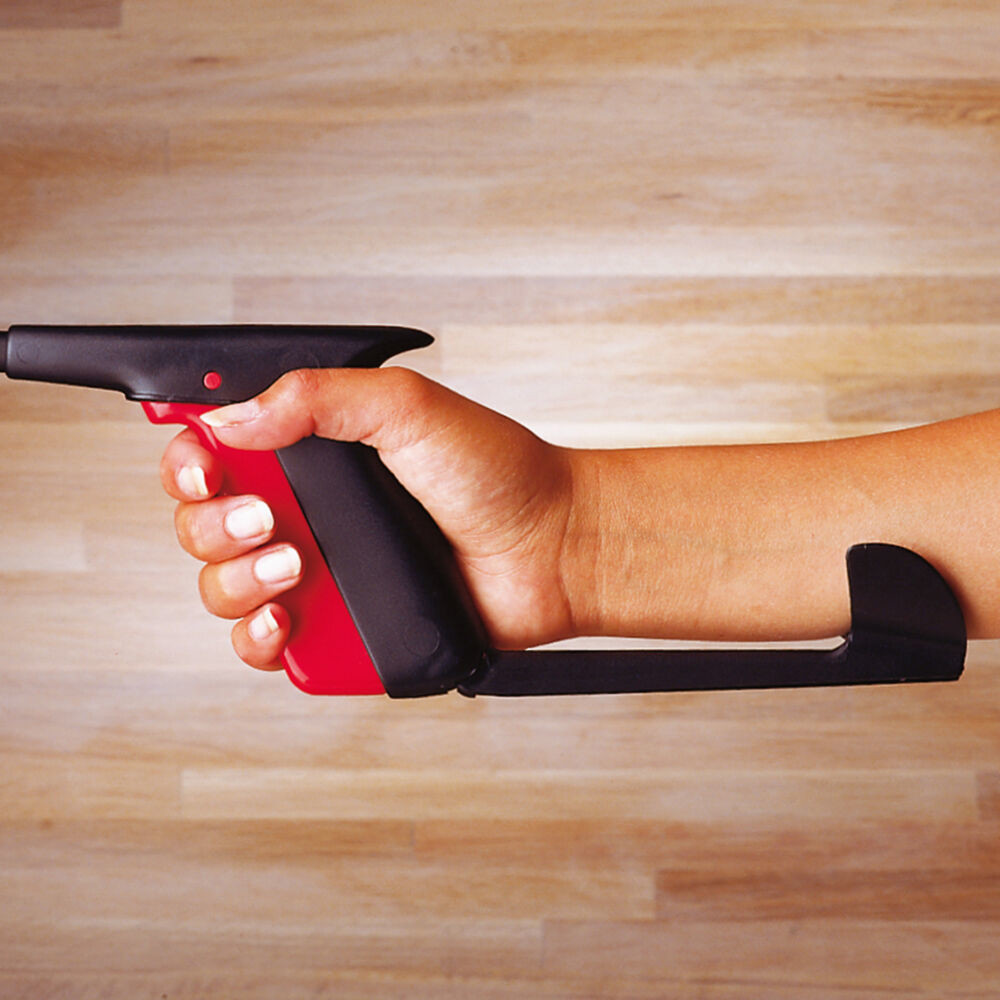 The handle is angled to keep the wrist straight and enables a power grip. Combined with the forearm support the grip is stabilized and effective.
| | Item number | Design | Material |
| --- | --- | --- | --- |
| 23½" | 80505005 | Ergonomidesign | Handle and jaws: Polycarbonate/ABS<br/>Forearm support and jaw bracket: Polyamide<br/>Tube: Aluminium |
Documents
Download of user manuals are intended for expedient purpose only. The products in reference may be subject to change without prior notice and reader's discretion is advised to ensure coherence with product version and article number as well as the appropriate translation.