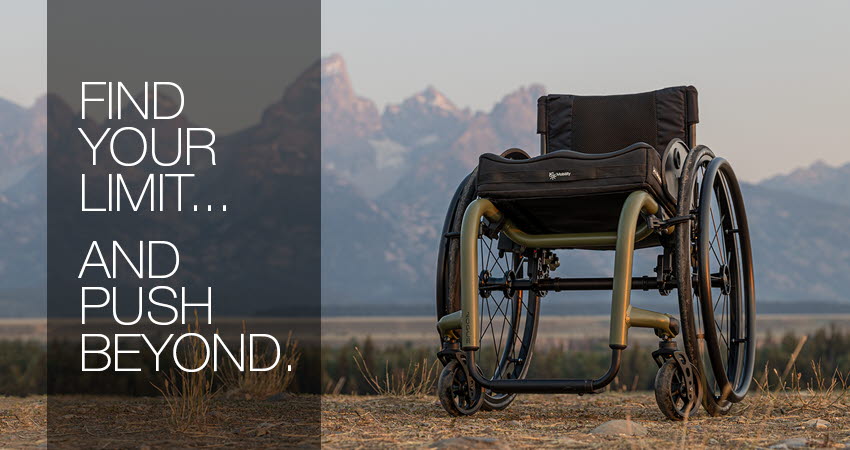 Ki Rogue2
Style and Performance, Redefined
Rogue2 is one of the lightest-in-class mono-tube wheelchairs. The enhanced strength and durability paired with the right amount of adjustability lets you maximize your efficiency over the life of the wheelchair.
During the development of Rogue2, ease of adjustability was a primary focus. The new backrest hardware can be adjusted using one tool, no disassembly and with the chair occupied. In addition, riders have the option to easily relax or adjust clothing by simply engaging the 4- or 9-degree relaxed position.
The rear seat height adjustment requires no disassembly and features an indexed design allowing for perfect alignment every time. Also, Rogue2 includes Ki's Patented Dimple Track to maintain precise alignment while adjusting the center of gravity.
The wing design gets riders closer to objects for shorter transfers and easier reach, while the corrosion-resistant components protect the chair from the elements. In addition, the camber tube clamp design provides a smooth transition when loading the chair into a vehicle.
Rogue2 is the superior choice in all facets of the product selection process; from clinical application to fitting and setup to everyday use.
For more information on Rogue2, visit www.kimobility.com.