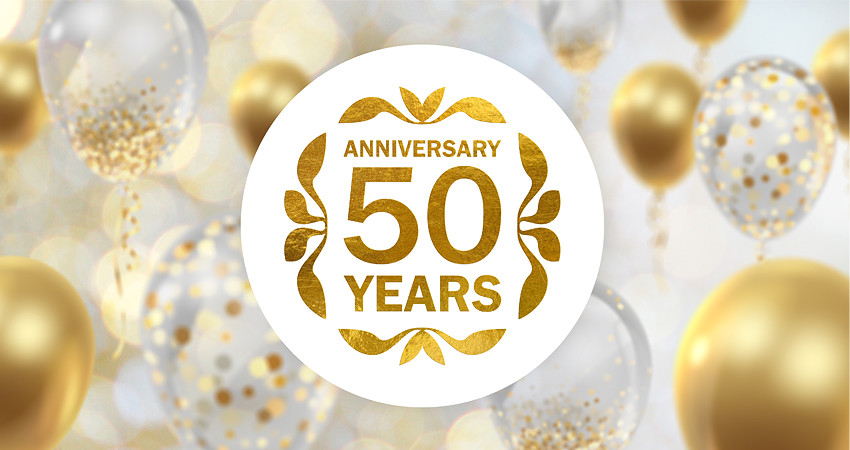 Etac celebrates 50 years!
Creating possibilities since 1973
We are proud to announce the celebration of our 50th anniversary this year! Since our founding in 1973, we've been committed to more than making great products - we've strived to improve people's quality of life. It is that dedication that has led us to where we are today, a world-leading provider of assistive devices and patient handling equipment, represented in more than 70 countries and with nearly 1400 employees.
Our past – a path of pioneers
Etac has its roots in Sweden's early 70s, a time where medical aids were regarded as a "necessary evil" and usually unattractive with poor functionality. Driven by our belief in everyone's right to be active members of society, we set out to change the attitude around assistive devices and put people at the centre of design. As a result, we introduced a whole new perspective on function and form. A groundbreaking effort that contributed to setting a new design standard within our field.
The present – a global actor with a unique portfolio
This entrepreneurial spirit was the start of Etac, and we are proud to say that a pioneering mindset and innovative approach remain at our core. Today, we are a global company with a unique portfolio of specialised product brands, all contributing to greater freedom and possibilities in everyday life for users, patients and caregivers.
2023 - a time for celebration
We see our anniversary as a great opportunity to celebrate the possibilities we have created throughout the years. As such, we will mark the year by sharing defining moments from our history, highlight the people behind our success, and show how our products make a difference around the world. All while looking ahead on how we want to shape the next 50 years.
Stay tuned for a year of celebration!
Creating possibilities – for 50 years and beyond