Come and see us at the OT Show
We are excited to be back exhibiting live at the OT Show on 24th and 25th November at the NEC in Birmingham.
We have our largest stand ever which will reflect our new company name and showcase products from across our brands – Molift hoists and slings, Immedia manual transfer, Etac bathrooms aids and manual wheelchairs, Star pressure care and R82 and Convaid paediatric solutions. Since the last live show in 2019, we have launched lots of new products, updates and accessories across our range for you to come and see. This year we will also exhibit products from Ki Mobility which has recently joined the Etac family.
Meet our team
You will have the opportunity to talk to our team of Area Sales Managers and Product Advisors from across our product range to discuss particular client needs and see our latest product innovations.
We also have Etac's International Product Managers and Education Managers in attendance who will be sharing their knowledge and experiences on stand. We'll even have an area for you to relax, meet and discuss our products in more detail with our team.
The on-stand sessions include: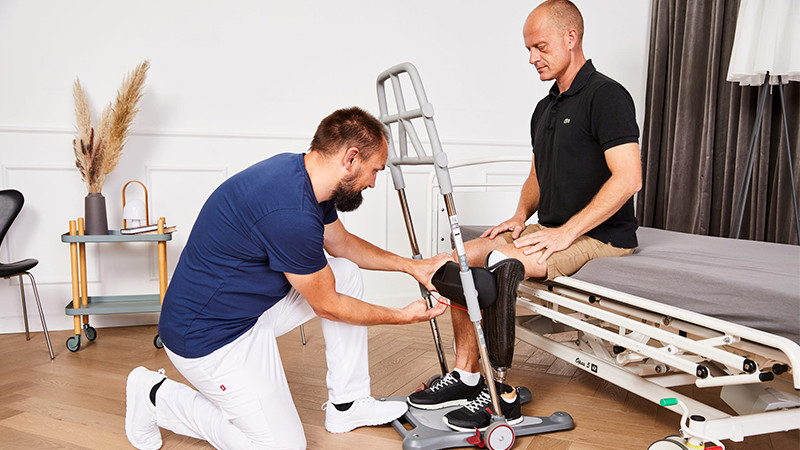 CPD accredited training taster – sit to stand
Mahesh Shenoy, Area Sales Manager, will demonstrate the concepts of sit to stand transfers and look at the advantages and challenges of difference solutions for users with different levels of abilty.
24th Nov 10:00 – 10:15
25th Nov 15:00 – 15:15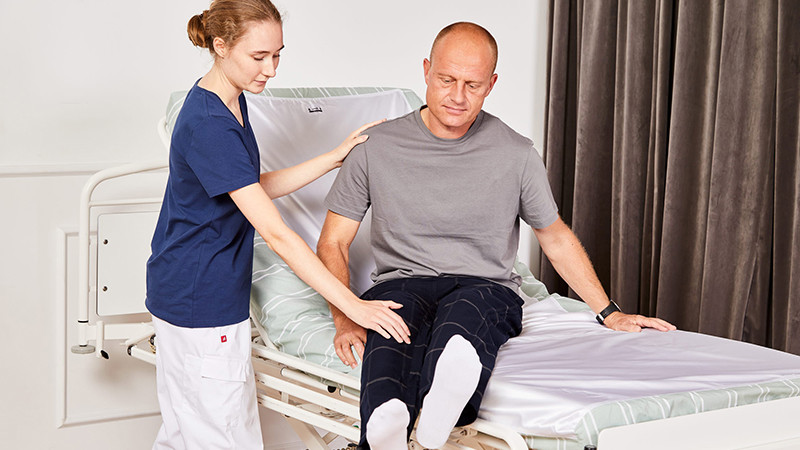 CPD accredited training taster – reducing care packages
Mahesh will show how to encourage and facilitate independent transfers with & without transfer aids to help activate the user, keeping them independent for longer.

24th Nov 14:00 – 14:15
25th Nov 10:00 - 10:15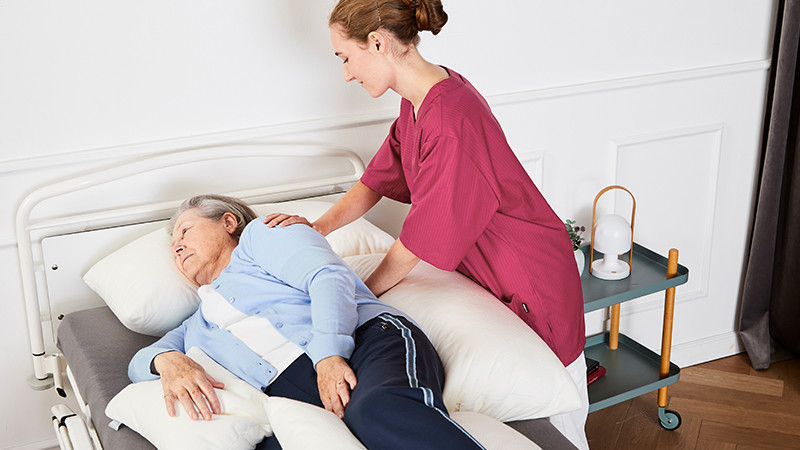 Introducing NEW LeanOnMe positioning cushions
Jane Vorting, Etac Education Manager for Patient Handling will be introducing our new range of Immedia LeanOnMe positioning cushions covering how to use them, choice of material used and intended user groups.
24th Nov 13:00 - 13:15
25th Nov 14:00 - 14:15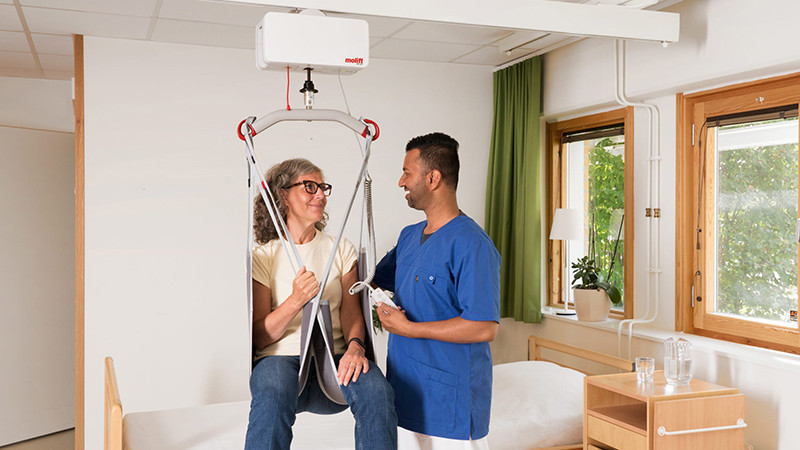 Measuring for Slings
Colin Williams, Category Sales Manager for Molift Overhead Hoists, will show how to measure someone for the correct sling size, guiding you through our Molift sling assessment document and user guides to assist you.


24th Nov 15:00 – 15:15
25th Nov 13:00 – 13:15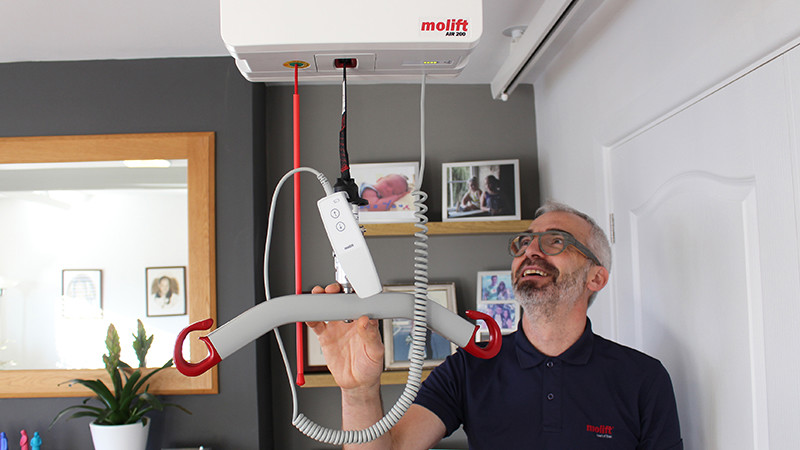 Selecting the correct sling bars for users on overhead hoists
Colin will deminstrate how to determine the correct sling bar when hoisting, looking at user needs and abilities and sizes of sling bar to show why size really does matter.


24th Nov 12:00 – 12:15
25th Nov 11:00 – 11:15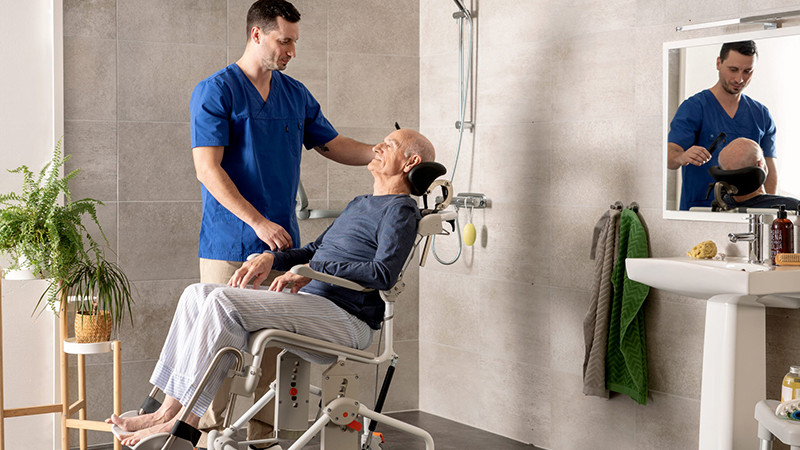 Exploring the adaptability of the Etac Swift Mobil-2 mobile shower chair commode
Tove Filipsson, Etac Education Manager, will demonstrate the adaptability of the Swift Mobil-2 and how accessories can offer solutions to common problems.


24th Nov 11:00 – 11:15
25th Nov 12:00 – 12:15
Showcase Theatre
We are delighted to have Etac Education Manager, Jane Vorting hosting a seminar titled:
"How cognitive impairment can cause anxiety, fear and distressed behaviour during daily moving and handling tasks!"
A person with dementia, brain damage or cognitive impairment can find it difficult to process sensory information which can lead to distressed behaviour. This can be minimised with an appropriate neuropsychological approach and well-planned transfer
Besides a theoretical introduction you will have a practical introduction to Etac Patient Handling solutions and technical aids which can help minimise or avoid a stressful situation. We will show how to take advantage of the natural movement and how to increase the level of the calming hormone Oxytocin.
This was very well received at the recent National Back Exchange Conference so we hope you can join us: day 1 10:40 - 11:10 and day 2 12:50 - 13:20, Showcase Theatre.
Find out more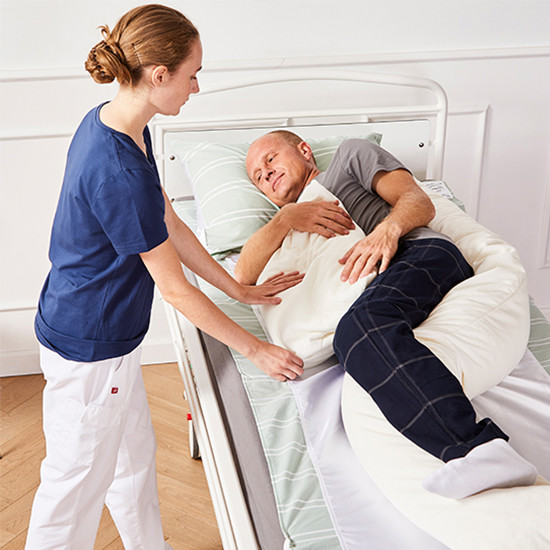 Innovation Theatre
Matthew Eveleigh, Occupational Therapist, Celtic Therapy & Rehab Services working in partnership with Ki Mobility (who recently joined the Etac family) is hosting two sessions in the Innovation Theatre. We are pleased to be able to share details with you below.

Day 1 - 13:10 – 13:40
Wheelchair Cushion Science in a Nutshell: A Primer on the Science that Should be Driving Your Clinical Choices
Prescribers of wheelchair cushions have historically relied on many factors in deciding which cushions to recommend, including word of mouth, self-perceived comfort/ function, experience, etc. While these can be important, the science of design and materials should be a primary factor in driving cushion selection to allow for comfort and function, while optimally managing pressure.
Find out more

Day 2 - 13:30 - 14:00
Tilting the Odds: Manual Tilt to Improve Rehabilitation Outcomes
Individuals with neurological disabilities deal with a number of challenges in completing activities of daily living. One of the most significant of those challenges is acquiring a mobility device that allows them to maximise their independence with both mobility and performance of their activities of daily living. For some individuals the adaptive equipment that is often provided may be inadequate to achieve the potential for that participation and independence.
Find out more
To book your free CPD accredited course please contact us:
Tel. 0121 561 2222
E-mail: uk.enquiries@R82.com